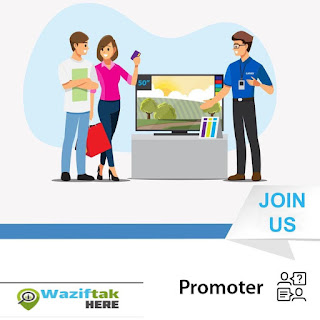 مطلوب مسؤلين مبيعات بشركه العربي جروب
منذ حوالي ساعة
We are #Hiring Promoter !
Job Duties
•Displays and sells the company's products in his sales channel to customers through a good reception of customers and a full explanation of the products in order to achieve the planned monthly sales target.
•Receives the products and supervises their storage in the stores of the sales channel in which he works.
•Welcoming customers and explains the specifications and capabilities of the company's various types of products, explaining the advantages and specifications of the product in perfect way and trying to achieve the planned sales target.
•Making order and follow it up until the product is delivered to the customer and the invoice in a manner that satisfies the customer and obtain his trusted.
•Monitor current inventory, to convince the customer of the available goods, in order to ensure the achieve of a selling opportunity.
•Determines what he needs from the products, he makes an order for the products need to be displayed and submits it to the line manager.
•Makes sure that all display products are clean for the products to appear in a good way and to wear the official uniform in order to appear in a decent appearance in front of the customer.
•Communicates directly with sales representatives and with the direct manager, to be updated with products prices within the sales channels.
Requirements
•At least one year of experience in home appliances sales.
•Very good in verbal and spoken English.
•Preferred residence:
1.Cairo (New Cairo-Mokattam-Maadi-Nozha-Heliopolis-Nasr City-Almaza)
2.Giza (Zaied-Oraby-Haram-Mohandsin)
•Very good communication and negotiations skills.
•Bachelor's degree
To apply, please fill in the form in the below link:
https://forms.office.com/Pages/ResponsePage.aspx?id=g5mOdfY2zk66s7_dZE4zh5Db2ZQo2LdFpEBMVHH-5KBURUM4QUJYQ0dJMkY2NVhGTVdORlZGV05QSS4u
* Incomplete forms will be ignored.
Deadline for applying is 15/11/2020